Cayes Botanique Garden
Haiti's road to restoration
Posted on 4 May 2017
A significant proportion of Haiti's native forest has been cleared, firstly for colonial plantations, and more recently for charcoal production. Deforestation has had severe environmental consequences such as soil erosion, flooding and degradation of water resources. Lack of botanical expertise is a major obstacle to restoring Haiti's forest. Millions of dollars have been spent on reforestation efforts however there has been little long-term success. Cayes Botanical Garden is one of the few institutions in Haiti that hold the botanical and horticultural expertise required to improve the country's restoration success. In addition to completing baseline floristic surveys, the botanic garden has established native plant plots within its grounds to gather important ecological information that will be crucial to guide future restoration efforts.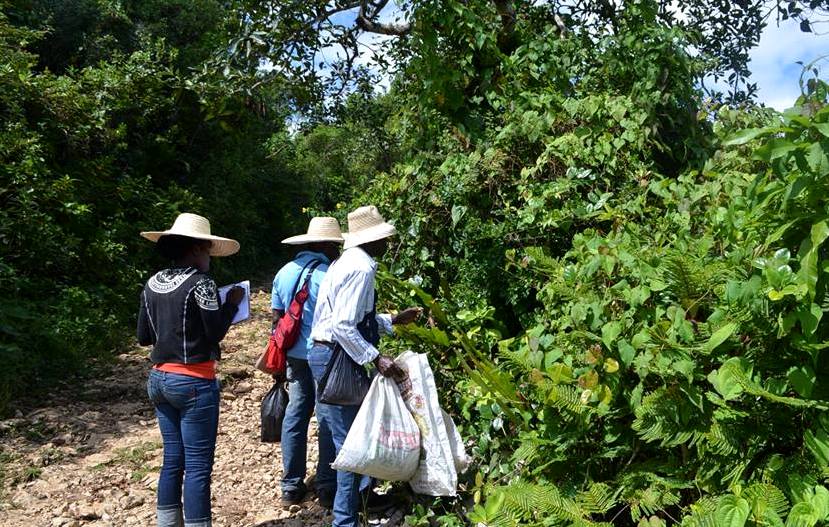 Seed and data collection in Macaya Park
Samyda pubescens is example of a native species that has been collected and propagated in the garden. The research has identified that this species is an important food source for Haitian native fauna, but unfortunately forests where it is present have been widely cleared for agriculture. Cayes Botanical Garden is promoting the use of S. pubescens in restoration projects to benefit native fauna, and it is also being promoted in the horticultural trade as it produces an abundance of attractive white and pink flowers.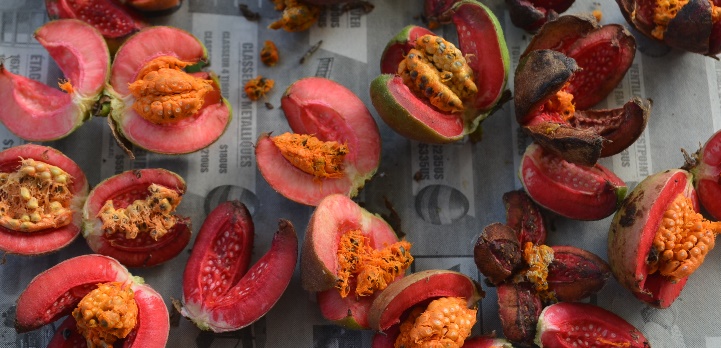 S. pubescens seeds
Please contact William Cinea for more information about Cayes Botanical Garden restoration work.
---