Fairchild Tropical Botanic Garden
Preserving rare plants in urban South Florida
Posted on 10 October 2016
Fairchild Tropical Botanic Garden's South Florida Conservation Team (SFCT) works to maintain native plant diversity in the highly fragmented urban landscape of southeast Florida. The city of Miami was built atop the Miami Rock Ridge, a limestone outcropping home to lush tropical hardwood forests intermixed within a pyrogenic landscape of calcareous pine savannah known as pine rocklands. These habitats share a unique blend of temperate and tropical species at the edges of the perspective ranges. Outside of Everglades National Park, these habitats now exist as small, scattered parcels, most of which are owned and managed by Miami-Dade County (MDC). These parcels still hold a wealth of rare plant species, in some cases the only populations in existence. For over a decade, the SFCT has worked closely with MDC to take important steps to prevent local extinctions.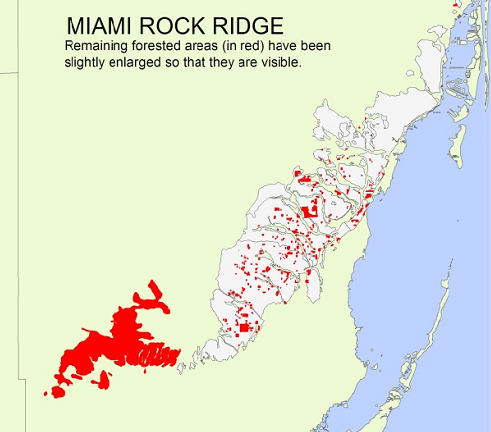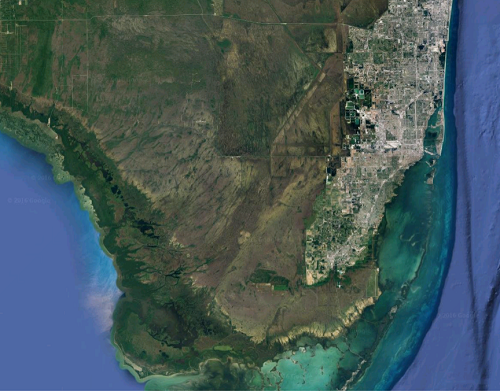 Figure 1: The Miami Rock Ridge, though a hotspot for plant diversity, also represents the only high ground in the region. Most of the area was developed into greater Miami in the 20th century. (Top) Extent of the Miami Rock Ridge is outlined with remaining parcels slightly enlarged in red. (Bottom) Satellite imagery showing the development of the Miami Rock Ridge.
Mapping/ Monitoring: The SFCT maintains maps for every known occurrence, both current and historical, of over 70 rare plant species on MDC preserves. These maps serve as a fundamental baseline for local conservation action plans, guiding preserve managers', and aid the SFCT in monitoring rare plant populations.
Reintroductions: The SFCT has conducted 36 total reintroductions of 17 species within MDC preserves. These reintroductions reduce extinction risk while providing important ecological data on each species and their habitat requirements, in addition to adding conservation value to preserves.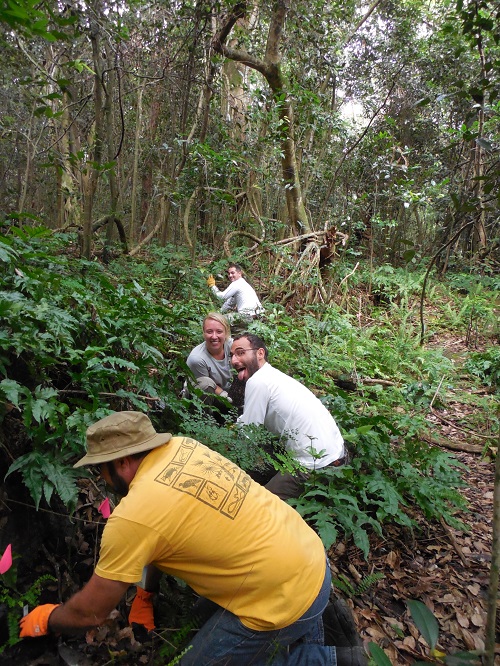 Figure 2: Fairchild interns and MDC biologists reintroducing rare ferns grown by the SFCT to a MDC preserve.
Ex-situ collections: The SFCT oversees the ex situ conservation of rare plants of MDC preserves. It currently holds collections of nearly every endangered plant on the Miami Rock Ridge, always trying to represent as many individuals from as many populations as possible. This is made possible by large-scale seed collection and storage efforts, aided by its partnership with the National Laboratory for Genetic Resource Preservation (NLGRP) to whom over 100,000 seeds of Florida endangered species have been sent, in addition to the SFCT in-house seed storage facilities.
Outreach: Conservation in an urban landscape requires public outreach, thus, the SFCT oversees the Connect to Protect Network, a citizen Science program that donates native pine rockland plants to local schools, businesses, and homeowners with the goal of helping to promote biological connectivity in the landscape by establishing "stepping stone" gardens. Public outreach and education is necessary to ensure that management strategies like fire can be implemented with support from the public.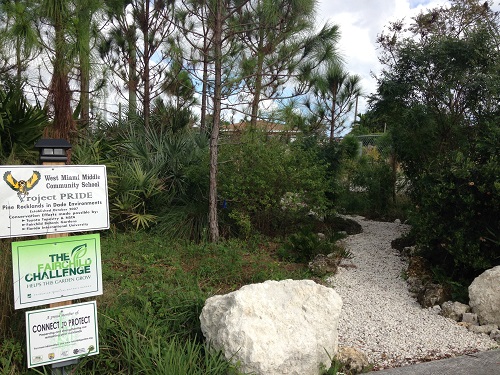 Figure 3: Pine rockland garden at West Miami Middle School, with understory species donated by Fairchild's Connect to Protect Network.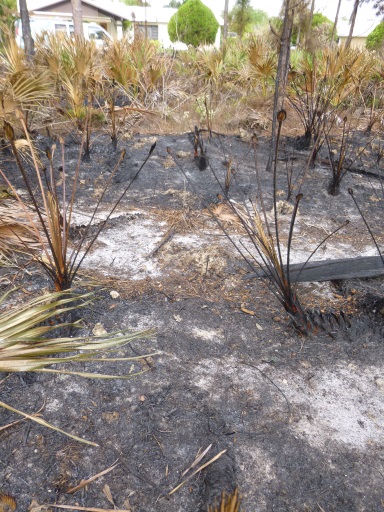 Figure 4: A recently burned pine rockland in foreground with Miami homes in the background. Many rare plants of this system are dependent on fire, and fire management is complicated by the urban interface.
For more information about this project, visit:
http://www.fairchildgarden.org/science-conservation-/plant-collections/florida-native-plant-collection
http://www.fairchildgarden.org/science-conservation/connect-to-protect-network
---