Jardin Botanico Regional de Cadereyta - Ing. Manuel Gonzalez de Cosio
Ecological and agroforestry approaches to restoration in urban degraded areas in Queretaro, Mexico
Posted on 17 October 2016
This project aims to restore relicts of natural habitat surrounded by urban areas. As there are no reference habitats to work from, because the degradation of the habitat has happened over many years, two approaches to restoration are considered: ecological and agroforestry. The hope is to restore some of the ecological services provided by the habitat as well as evaluate the two methods of restoration. The main objective of this project is to develop a mixed strategy of landscape restoration, using ecological and agroforestry methods, to recover relicts of wild areas close to urban settlements whilst helping to preserve native flora and creating a sustainable model of use.
Main Steps:
1. Design a reference ecosystem
2. Design and establish strategies for both agroforesty and ecological restoration
3. Evaluate the two strategies
4. Produce a handbook for implementation and evaluation of both agroforestry and ecological restoration strategies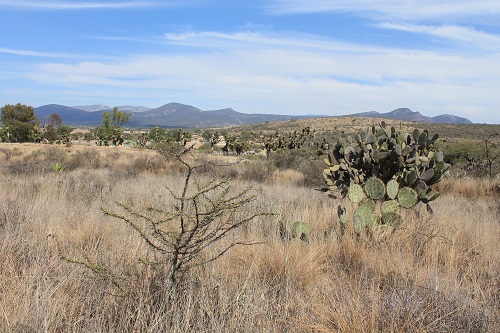 Degraded land in the vicinity of the city Cadereyta de Montes

The area proposed for these trials is a wild area of eight hectares within the Cadereyta Regional Botanical Garden which is currently dominated by the exotic species, Melinis repens. Native species will be provided from the botanic garden's own stock. The ecological approach plots will use native pioneer and secondary species to replace the M. repens. The agroforestry plots will also use local food crops and will include water supply and weed control.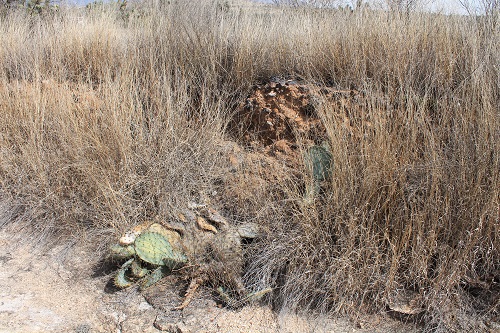 Native species struggling to grow in the degraded landscape

Evaluation will use various indicators including growth rate, recolonization from exotic plans, increasing plant, pollinator and visitor diversity, crop size and cost benefit rate.
Results will be compiled into a brochure which will include replicable methodology for non-specialists.
The plots will remain at the garden as a permanent exhibition.
Please contact Beatriz Maruri Aguilar for more information about this project.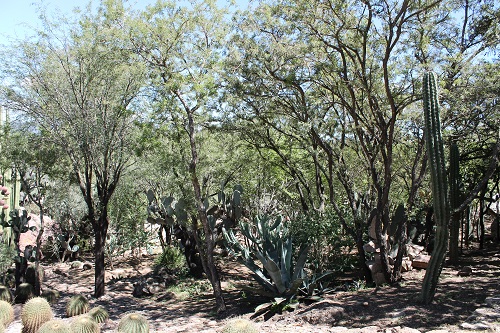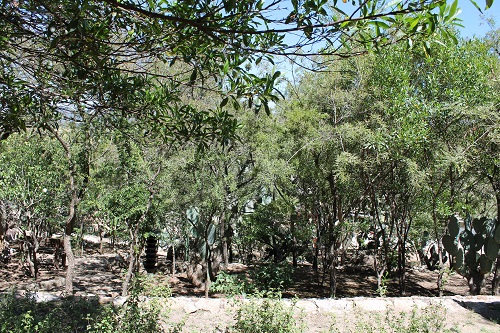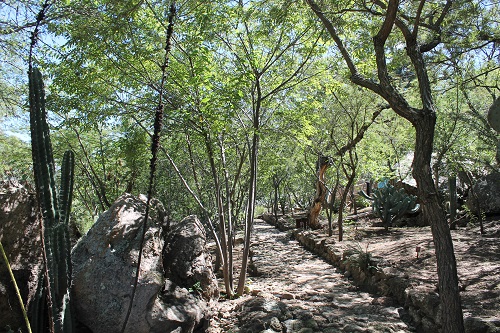 "Vegetación del Valle de Querétaro" (Trees from the Queretaro Valley) at the Cadereyta Regional Botanic Garden. Developed in five years, this section of the botanical collection shows how the objectives of growing native vegetation can be achieved in a short time. Almost all the trees have been grown by seed, at the Garden's facilities.
---