National Tropical Botanical Garden
Dry Forest Restoration on Kaua'i
Posted on 14 September 2016
At one time in Hawai'i, dry forests occupied much of the leeward lowlands of all the main islands and were rich in native tree species. But they were nearly all eliminated by agriculture, livestock grazing, and development by the 1950s. Less than 10 percent of Hawaiian dry forests remain today as scattered remnants in only a few leeward sites across the state.

On Kaua'i the Lāwa'i Forest Restoration Project run by NTBG is innovative and strategically significant By developing a dry forest restoration site, we are creating a habitat for at least 100 native plant species that can eventually be planted there. Many of these species are threatened with extinction and no longer have a viable home in the wild on Kaua'i. The site of this restoration project is located directly below the NTBG Headquarters on the west slope of the Lāwa'i Valley. The site is approximately 10 acres. Introduced species of brush and grasses currently dominate the area. When completed, the restored site will feature three to four distinct dry forest types based on variations once found throughout Hawai'i. We will achieve these variations utilizing Kaua'i species only. The forest will contain mixed assemblages of tree species with individual species grouped in small stands.


For more information about this project click here or contact Seana Walsh.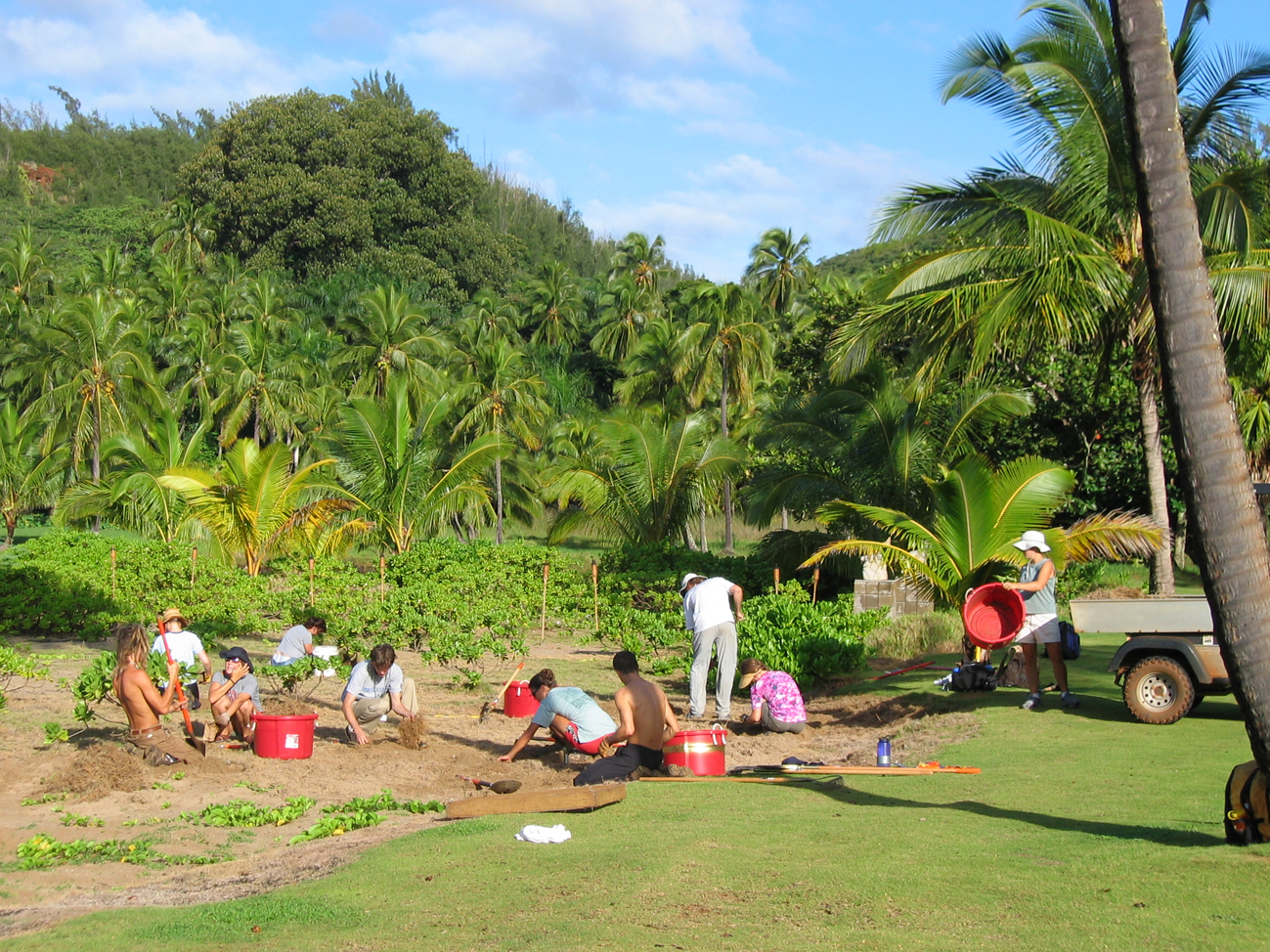 Interns at NTBG planting for he Lāwa'i Forest Restoration Project (Photo credit: NTBG)
---