Chicago Botanic Garden
Restoring Chicago's native vegetation
Posted on 23 September 2016
Approximately half of the property of Chicago Botanic Garden (CBG) is under ecological restoration, including 100 acres of oak woodland, 15 acres of prairie, 20 acres along a river corridor and 80 acres of lakes/lakeshores. The Garden also consults on restoration projects throughout the greater Chicago area. It maintains a regional seed bank which has the goal of having 15-20 accessions from each of 2500-3000 native species from the upper Midwest. Currently there are about 1500 species banked. A project is being piloted to use vacant lots in the city to grow locally-sourced, locally-grown, native seed for restoration projects in the region.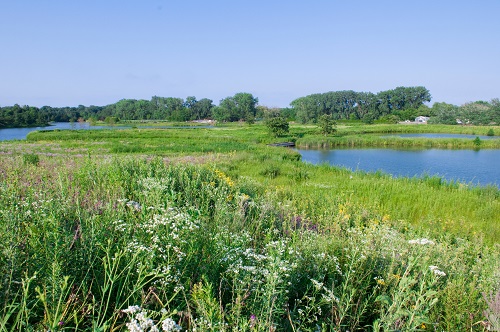 The Suzanne S. Dixon prairie at the Chicago Botanic Garden, established in 1980. (Photo credit: Robin Carlson)
At a national level CBG participates with the Seeds of Success (SOS) and Native Plant Materials Development (NPMD) programs. The Seeds of Success National Collection contains more than 16,500 seed collections which are stored at the USDA Agricultural Research Service facilities.
CBG plans to continue building the seed bank, producing seed for restoration, determining best practices for ecological restoration and conducting research related to restoration ecology. Click here to find out more about Chicago Botanic Garden restoration projects or contact Kayri Havens.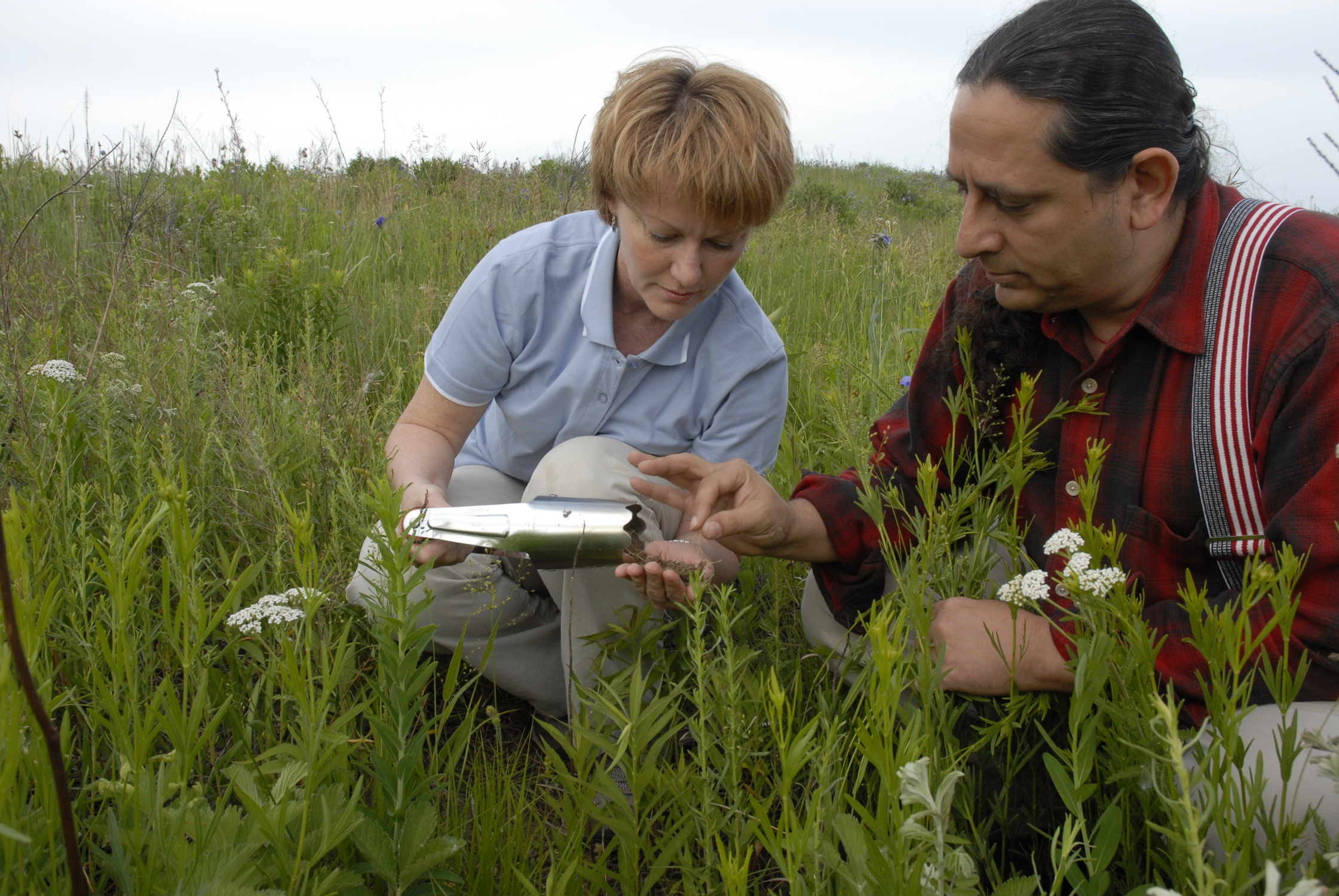 Soil monitoring in the field. (Photo credit: Chicago Botanic Garden)
---