Justification
How we support global initiatives
United Nations Targets
Ensuring the health of the world's ecosystems is crucial to human survival. The United Nations (UN) recognizes the importance of addressing this issue, and has set targets for ecosystem restoration.
The UN's Convention on Biological Diversity (CBD) Strategic Plan for Biodiversity 2011-2020 states that by 2020:

Target 14: Ecosystems that provide essential services, including services related to water, and contribute to health, livelihoods and well-being, are restored and safeguarded, taking into account the needs of women, indigenous and local communities, and the poor and vulnerable.

Target 15: Ecosystem resilience and the contribution of biodiversity to carbon stocks has been enhanced, through conservation and restoration, including restoration of at least 15 per cent of degraded ecosystems, thereby contributing to climate change mitigation and adaptation and to combating desertification.

The Ecological Restoration Alliance has set ambitious goals in support of Targets 14 and 15 by pledging to restore 100 damaged, degraded or destroyed ecosystems by 2020. Restoration projects will be conducted on six continents, drawing on the proven restoration knowledge, capacity and experience of its members.
The Global Strategy for Plant Conservation (GSPC)

The Global Strategy for Plant Conservation (GSPC), a programme of the CBD includes 16 plant conservation targets to be achieved by 2020. Amongst these are two targets that specifically relate to ecological restoration:
Target 4: At least 15 per cent of each ecological region or vegetation type secured through effective management and/or restoration.
Target 8: At least 75 per cent of threatened plant species in ex situ collections, preferably in the country of origin, and at least 20 per cent available for recovery and restoration programmes.
At all levels, from local to global, botanic gardens work collaboratively to deliver outcomes in support of the GSPC, with particular focus on Target 8. Actions toward achieving Target 8 of the GSPC directly support Target 15 of the CBD's Strategic Plan for Biodiversity, by collecting and storing material in ex situ collections, that is available for use in restoration programmes.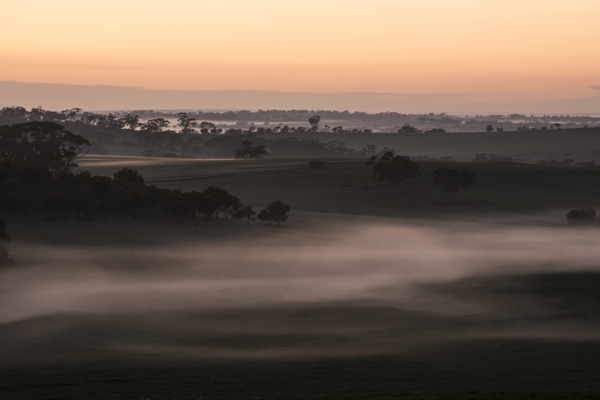 Wheatbelt region of Western Australia where Greening Australia and Kings Park are working to restore aboriginally important land. Photo credit: Barney Wilczak.