Introduction
The Ecological Restoration Alliance of Botanic Gardens (ERA) is a global consortium of botanic gardens actively engaged in ecological restoration. Members of the Alliance have agreed to support efforts to scale up the restoration of damaged, degraded and destroyed ecosystems around the world, contributing to the Sustainable Development Goals and the United Nations' target to restore 15 per cent of the world's degraded ecosystems by 2020.
Our mission:
To mobilize botanic gardens, arboreta and seed banks to carry out science-based ecological restoration by marshalling their expertise, networks, and resources to help achieve the restoration outcomes needed for human well-being and a sustainable future for life on Earth.
Our goals:
1. Work with local partners to set up, maintain and document a series of long term sustainable exemplar restoration projects in diverse biophysical, political, and cultural contexts around the globe that provide training and demonstrate the value of a carefully designed, science-driven approach to sustainable ecological restoration.
2. Improve the quality and volume of science-based ecological restoration practice by deploying scientific and horticultural skills to applied work on the ground.
3. Conduct ecological restoration research, to develop an enhanced knowledge base for restoration and identify and inform best practice.
4. Disseminate research and lessons learnt from projects.
5. Build expertise and restoration capacity through collaborations between botanic gardens, large and small, as well as with partners in local communities, professional societies, academia, industry, government, NGOs and international bodies.
Our strategy:
Download our five year strategy (2015 - 2020) here.
Members:
For the complete list of ERA members click here.
The Ecological Restoration Alliance of Botanic Gardens is coordinated by Botanic Gardens Conservation International (BGCI).
Connect People | Share Knowledge | Restore Ecosystems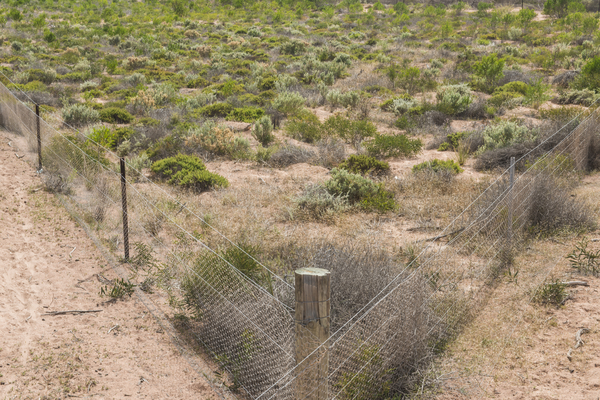 Restoration of arid coastal habitat at Shark Bay Salt, a solar salt farm, in Western Australia. Photo credit: Barney Wilczak